Payment Guide
We accept credit card, debit card, Paypal&Apple Pay Payment.
For credit card payment, we accept order now and pay later option by Sezzle(4 interest-free payments over 6 weeks).Please click here to know how to use Sezzle to pay.
Special Note here
When you pay by credit card, your payment always denied at checkout by our system to against possible credit card fraud.  
Here is the solution to fix this problem
Please call your credit card company/bank for this purchase to get the payment not declined
Please try with other credit card/debit card.
If you don't want to try 1 and 2 options. Pls just Go with Paypal payment on our checkout options.
If you have the Paypal account, just follow the steps on the checkout
If you Don't have the Paypal account,  Pls follow the below steps
   1).Select PayPal at the checkout page & click the complete order button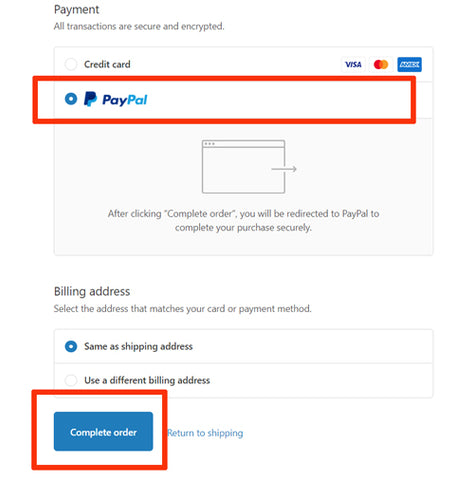 2)Then you'll be directed to a page with access to both PayPal and Debit/Credit card payment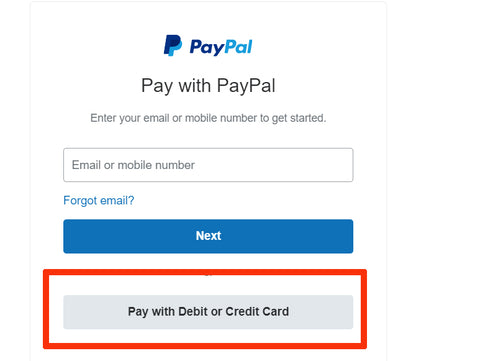 3)Then you are in Paypal guest checkout page without register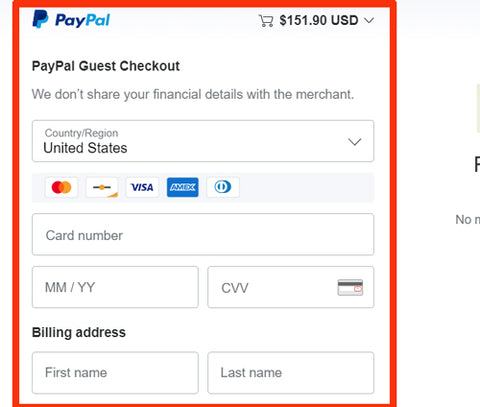 Any more questions, please email to info@wayzle.com